Growth in the number of train users between 2003 and 2019
Public transport has been free in Luxembourg since 1 March 2020
Luxembourg has set itself the strategic goal of increasing its passenger transport capacity by 20% by 2025 (compared to 2017), while at the same time improving peak-hour traffic flows.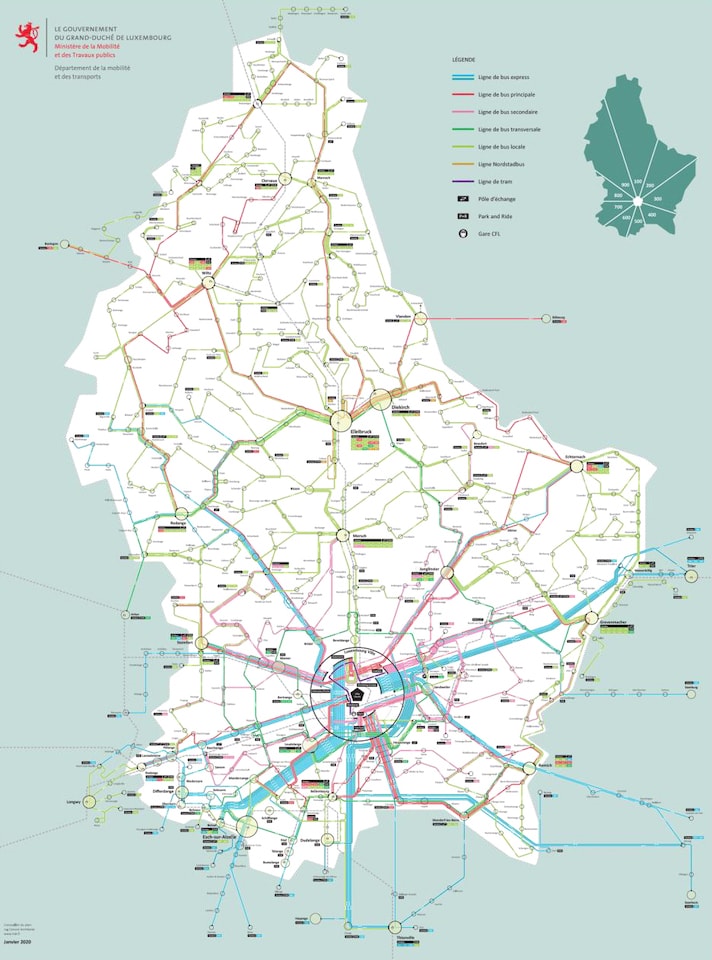 Mobility in Luxembourg: An innovative model designed to meet future mobility demands.
As is the case in other European cities, the City of Luxembourg – which is hosting the Mobil-Lux conference on urban mobility – is faced with a number of important challenges.
Faced with a rapidly growing population and the daily influx of cross-border workers to Luxembourg City, the Luxembourg Government and the City of Luxembourg have decided to undertake an in-depth reorganisation of the country's mobility offering.
It is estimated that, by 2035, the demand for mobility services in Luxembourg will increase by some 50%, even though certain routes are already saturated during peak traffic hours.
Investing in a multimodal offering
With the introduction of a tram service – which is still being rolled out – the Luxembourg authorities have already begun a major overhaul of the country's mobility offering, with intermodality as the centre of focus.
The ultimate goal is to be able to meet the demand without seeing an increase in the use of private vehicles.
One of the key measures of the strategy is the introduction of free public transport throughout the country. Public transport in Luxembourg has been free for almost three years now. With this measure, Luxembourg has positioned itself as a pioneer in shaping the future of mobility.
Additionally, Luxembourg is undertaking a comprehensive overhaul of its public transport offering, with Luxembourg City's new tram system as the backbone of the project.
The global strategy for the development of a multimodal road system provides for a reorganisation of train and bus services serving the capital, the promotion of sustainable ('soft') mobility options, and the implementation of shared mobility offerings.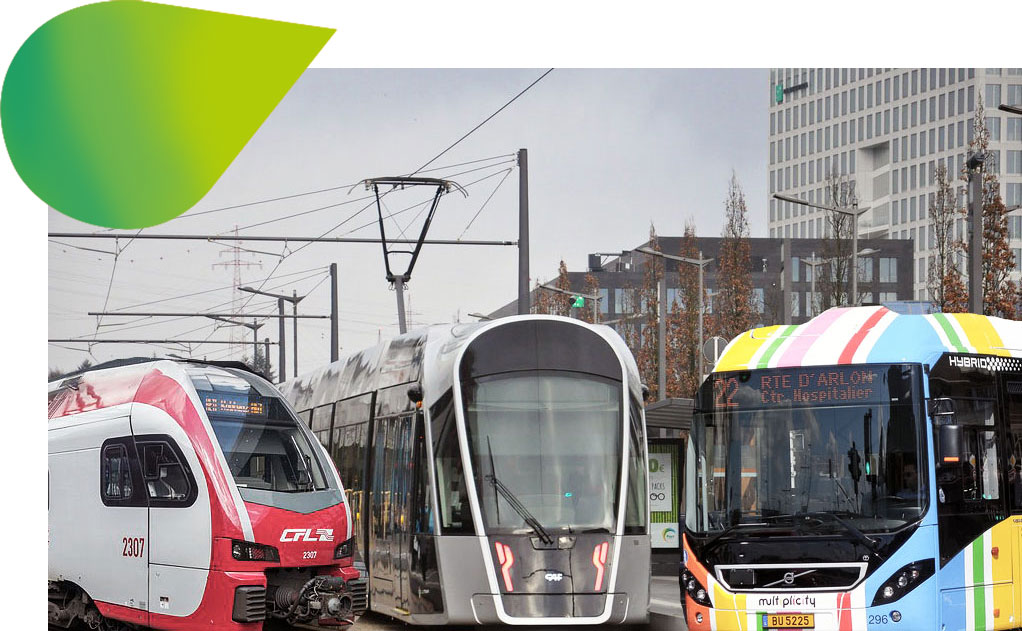 A global model whose scope extends beyond
In addition to Luxembourg City's tram system, Luxembourg also plans to introduce a high-speed line between Luxembourg City and the second largest city in the country.
The development of park-and-ride facilities within easy reach of the country's railway system will also promote multimodality and contribute to changing mobility practices, since users will be able to choose the most effective form of transport depending on their immediate needs.
Mobil-Lux provides a unique opportunity to find out more about Luxembourg's ambitious mobility strategy, as it applies to Luxembourg City and neighbouring regions, and to learn how the strategy is currently being implemented.